Correlating information from a few sources…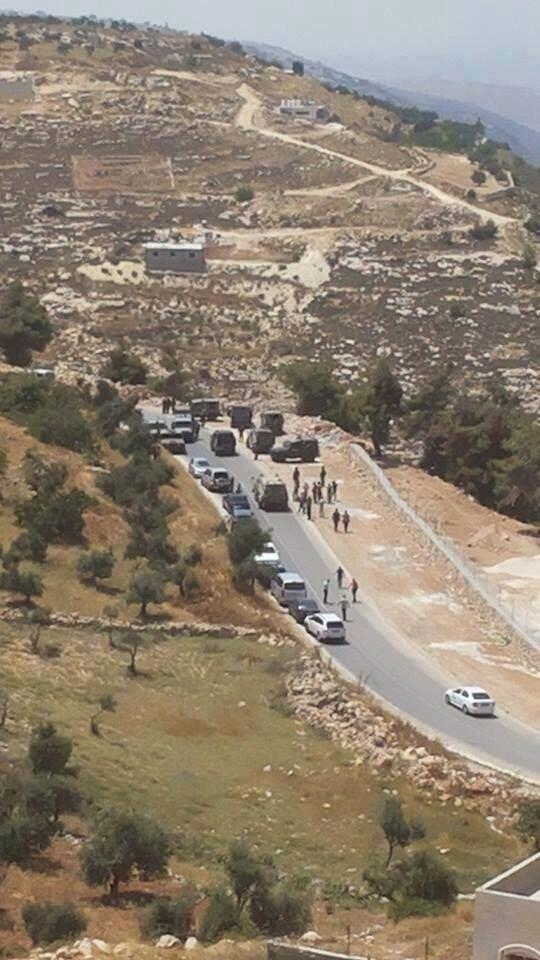 Three yeshiva boys from Gush Etzion were kidnapped last night while attempting to hitchhike to Jerusalem.  Israeli security forces are involved in security operations throughout the Southern West Bank to attempt to find and safely recover the teenage yeshiva students. 
Additional details available for publication: 2 of their mobile phones had signal pings in the Hebron area late last night. The phone of one of the teenagers has been recovered by the IDF. The car which apparently kidnapped them has been reportedly found as well with personal belongings of the teens.
There were some initial reports that the boys had been rescued, these reports were later denied.
It is further reported the Israeli Prime Minister has convened his security cabinet, and authorities are coordinating with the boy's families.
(Photo – IDF road block in the southern West Bank.)
The head of the Council of Torah Sages HaRav HaGaon Shalom Cohen has called for everyone to pray for the safety of the 3 boys and for the soldiers attempting to find them. 
The Rishon L'Tzion Rav Amar called on women to add a candle for Shabbat and to pray for the boys during candle lighting.
Chief Rabbi David Lau published a ruling that all efforts involved in finding the boys is clearing a matter of pikuach nefesh, risk to life, and therefore any and all activities necessary by the security forces are permitted on Shabbat.  Rabbi Lau added "I urge the public to pray for the missing boys and for the soldiers involved, adding a chapter of Tehillim (Psalms) for safety and security.
The rabbi of Kiryat Arba has advised families to leave their radios on, set low, in case security alerts need to be broadcast on Shabbat.
People travelling in the southern West Bank are advised to leave early due to possible checkpoints, and to approach checkpoints with patience as the soldiers will be acting with maximum concern for threats.
At least one report says security actions are being coordinated with Palestinian Authority security forces as well.
The IDF spokesperson asked that personal details and names not be published, so we will refrain from doing so.  Hashem Yerachem, may G-d provide for the safe return of these boys and keep those working to return them safe.
IDF ALERT!  The IDF just announced a Tzav 8, an EMERGENCY RESERVES CALL UP for members of select elite units.
May we all have a true Shabbat Shalom.